WKOW, Wisconsin's most powerful

AM Broadcast station in 1947


This 4 page bulletin from the Andrew Corporation proudly describes the engineering and construction services Andrew provided to the Monona Broadcasting Company in 1947, for the construction of their new broadcasting station WKOW in Madison, Wisconsin. WKOW operated on the frequency of 1,070 kcs, today this station operates with the call letters WTSO, the TSO part standing for "Ten Seven O".


The bulletin includes photographs and a description of the six tower nighttime array and phasor, including the operating parameters of the array. I believe this array still operates with the original 1947 parameters today, although it was rebuilt back in the 1990s.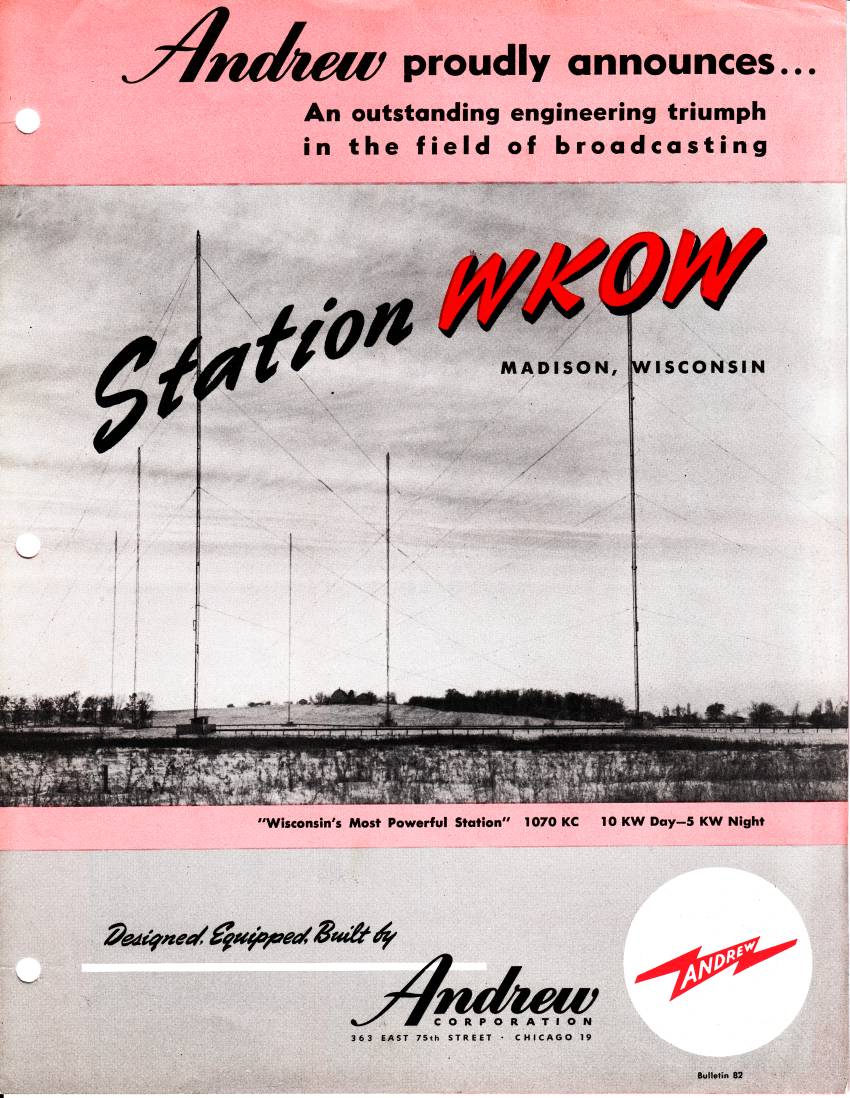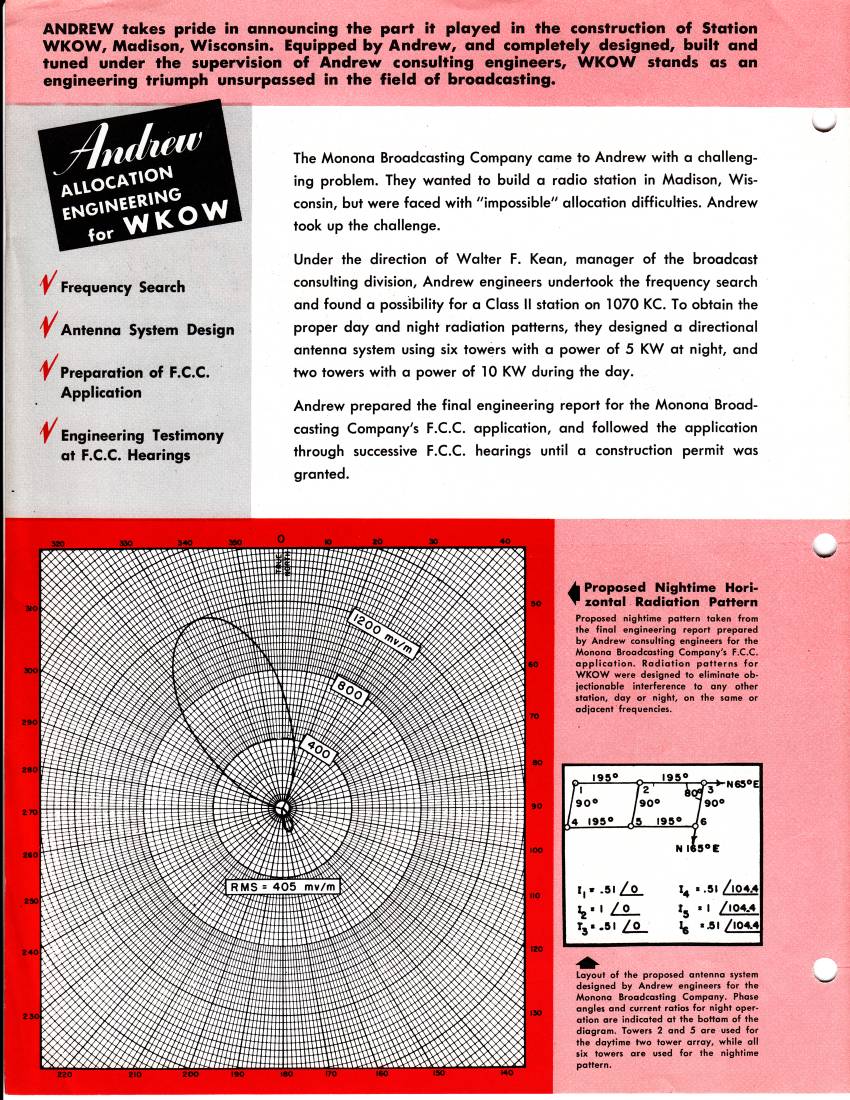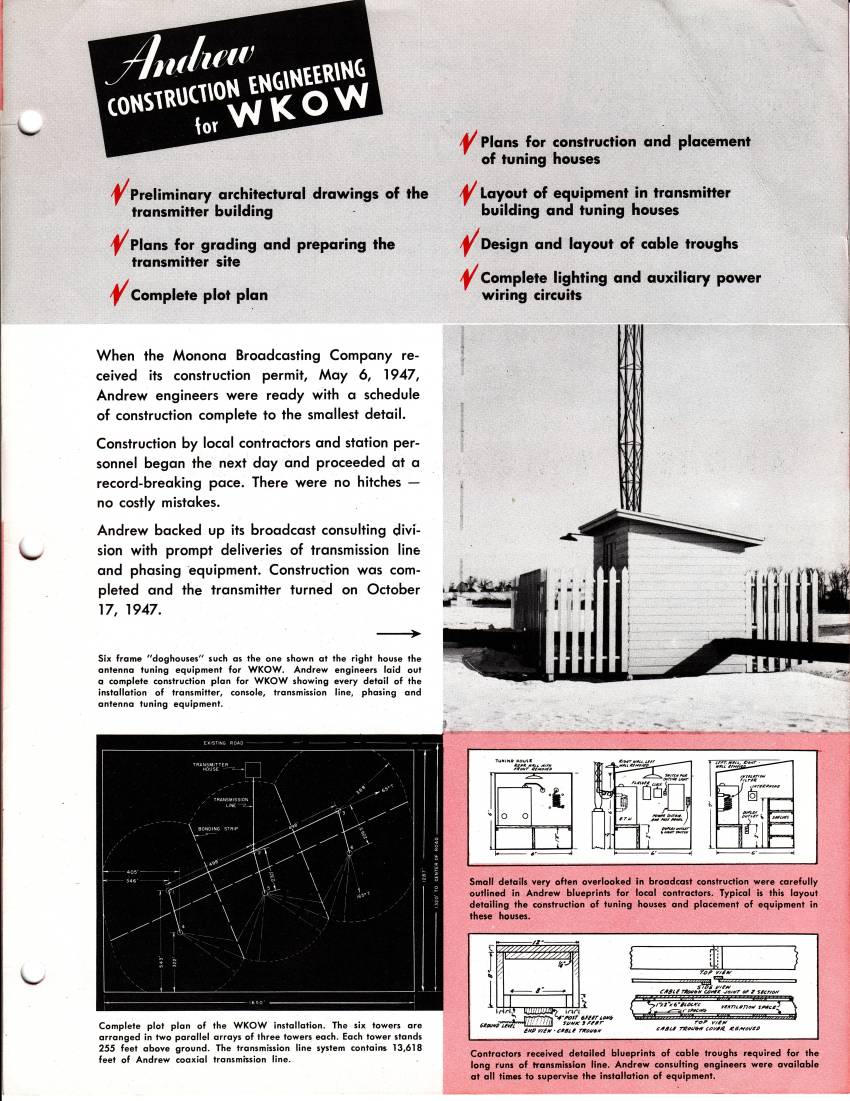 5/17/08

---
John's Home Page